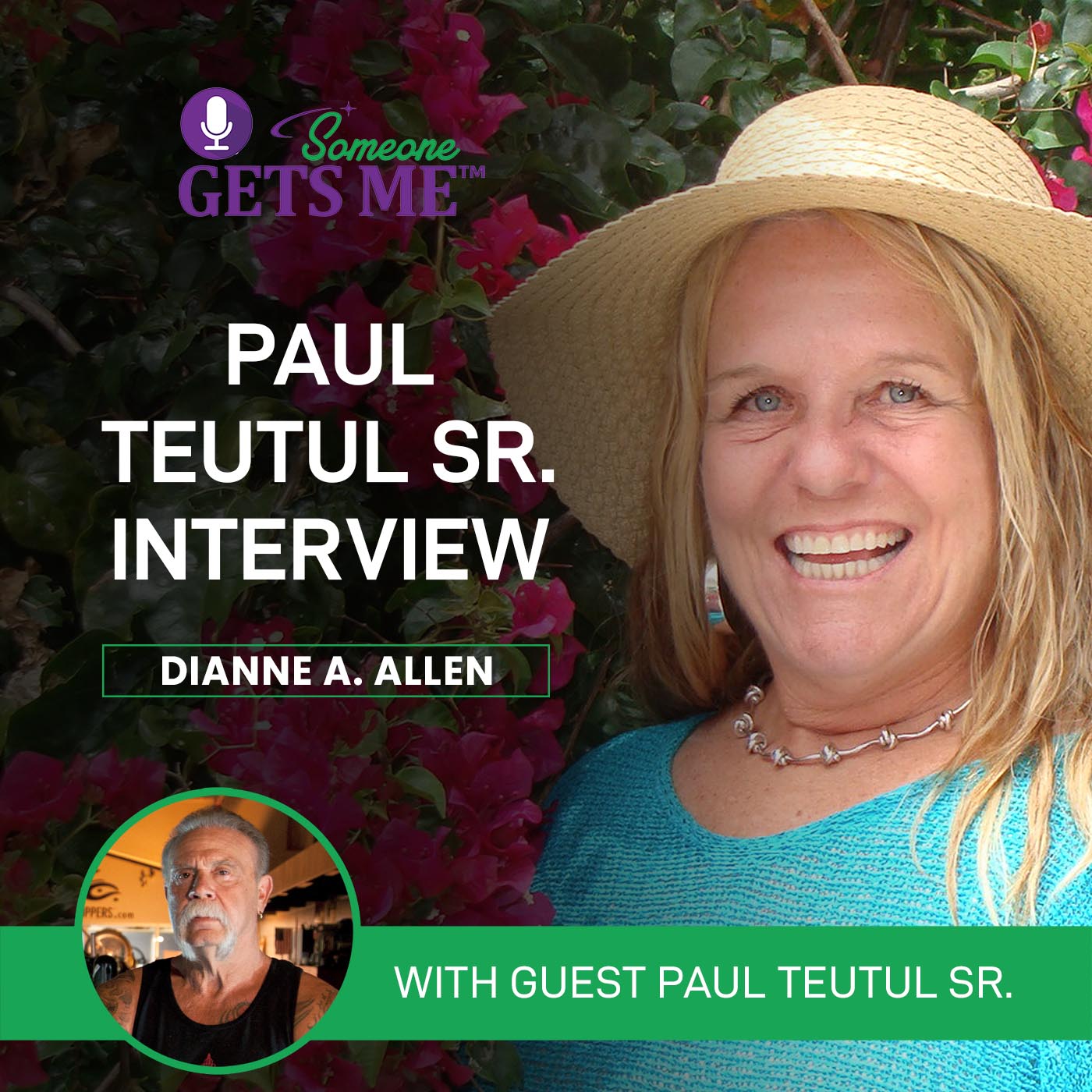 Why does it take long years for some people to decide what they want to do in life while others know right away? In rare cases, some possess a strong vision compelled by the thought that they cannot be kept in a small confined box for the rest of their lives. 
In this week's episode of Someone Gets Me, let's hear the story from visionary Paul Teutul Sr., the star of the long-running hit TV reality series American Chopper and co-founder of Orange County Choppers -- globally famous manufacturer of customized motorcycles.
Key points we've covered: 
✨ Paul Sr. always knew that he'd be an entrepreneur. After getting out of high school, He went to work for his brother-in-law, who had a steel shop, when he decided that he didn't want to work for anybody. 
✨ He was amazed that putting a piece of steel set together with much time and effort can become an entire building and how a frame built bit by piece can become a motorcycle. These two are what made his fame and fortune in life. 
✨ Sr.'s colorful life saw tough challenges and struggles in family and business. For him, giving up is never an option. "If you're going after it, go after it. And even if there's a setback, derailment, or a time thing or something, that doesn't mean that you let go of it. It just means you reorient how you're going to get there."
✨ With an estimated net worth of $15 Million, there's much to learn from Sr.'s larger-than-life personality and decades of highs and lows in his personal and entrepreneurial journey.
✨ "I'm just a regular blue-collar guy Doing my steel business building bikes. I never would think that I'm ever going to be on TV. Do I change my clothes? Do I lose weight? I'm getting all that stuff going through my mind. And then, at the last minute, I said, you know, I'm just going to be who I am. And I think that was probably the success of the show." 
— Paul Teutul Sr.
Connect with Paul Sr.:
OCC on Facebook: https://www.facebook.com/orangecountychoppers/
OCC on Instagram: https://instagram.com/orangecountychoppers
OCC on Twitter: https://twitter.com/occhoppers
_____________________________________________________________________
How to Connect with Dianne A. Allen
You have a vision inside to create something bigger than you. What you need is a community and a mentor. The Someone Gets Me Experience could be that perfect solution to bringing your heart's desire into reality. You will grow, transform and connect. https://msdianneallen.com/someone-gets-me-experience/
Join our Facebook Group Someone Gets Me: https://www.facebook.com/groups/someonegetsme.
Follow Dianne's Facebook Page: Dianne A. Allen: https://www.facebook.com/msdianneallen.
Email contact: dianne@visionsapplied.com
Dianne's Mentoring Services: https://msdianneallen.com
Website: https://www.visionsapplied.com
Be sure to take a second and subscribe to the show and share it with anyone you think will benefit. Until next time, remember the world needs your unique gift, let your light shine.