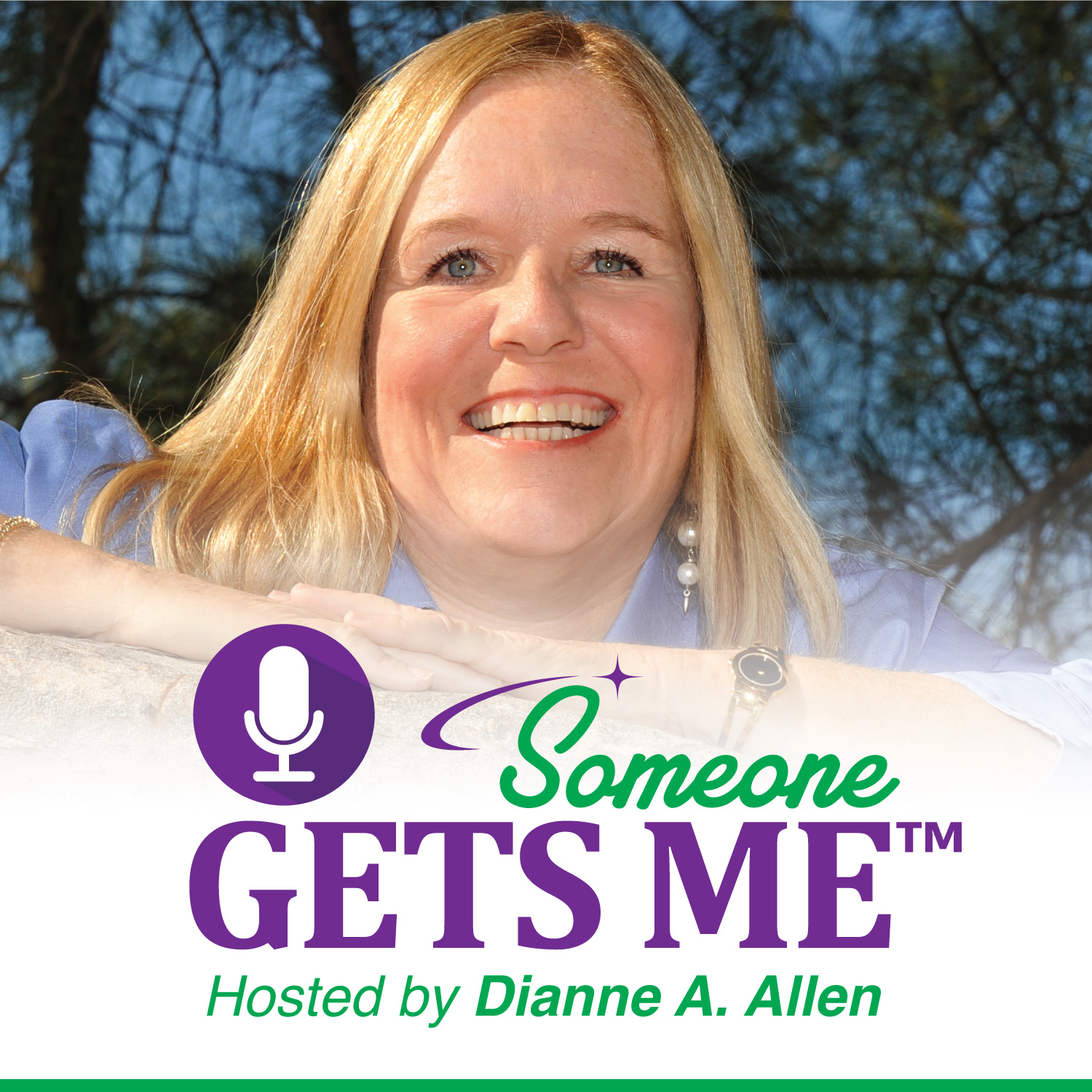 Someone Gets Me speaks to the gifted visionary who lies inside of you. Hosted by Dianne A. Allen, this podcast was created for those gifted and talented people who lie awake feeling alone inside. You are no longer alone. I created this podcast because we've all been there – feeling not understood, feeling not seen, feeling like people don't care. You will hear from gifted people who have gotten over the chasm and have taken the leap to really create something special.
Episodes
Tuesday Nov 29, 2022
Tuesday Nov 29, 2022
Trauma can be defined in many ways for the gifted and intensely sensitive. Counselor, coach, and psychotherapist, Dr. Eric Windhorst explains trauma as any overwhelming event we experience. 
Remember, trauma is subjective. No two people have the same experience, and one may or may not be traumatized depending on their interpretation of events, their nervous system, and their intensities.
Join us in this powerful new episode of Someone Gets Me  ▶️ Trauma, Gifted and Anxiety with Eric Windhorst. 
Key points covered in this episode: 
✔️ Eric Windhorst defines trauma as going through something that we can't fully contain and becoming broken through that experience. "We become a little bit fragmented because it was just too much to handle. We can't make sense of it. We don't know what to do. And so part of us kind of goes away. In certain traditions, that's called soul loss. You could also talk about it as a kind of fragmentation. And the results of trauma vary from person to person."
✔️ Neurodiverse individuals with intense sensitivities and giftedness go through traumatizing experiences. It's vital to honor the individual and their experience and understand the context from their lived experience to know how they're going through the world and make sense of what has affected them.
✔️ Being curious is medicine. Eric says that western medicine has been outstanding, and sometimes it's also been horrible. Allow your curiosity to explore different resources and develop that capacity for maintaining wholeness in oneself. What can be outside conventional scientific ways like energy work practices are backed up by numerous research. Clearing the aura and grounding energy inside us is powerfully transformative. 
✔️ Calm your state of being with nature. Eric prescribes moving or exercise meditation practices that help improve energy as the best ways to refocus one's attention, get loads of stress from the brain, and be present in the body. Eric shares, "The most profound things will happen just by being in the presence of nature and basking in different types of energy."
✔️ Presence is the ultimate gift we can experience for ourselves and offer others. Whether you're a professional coach, counselor, or an average person - don't forget that the pursuit of healing is all about connection. When we interact with others from a point wherein we evaluate a person more rather than being fully present for them, it will be felt and create a sense of disconnection for others.  
—————————————————————
Eric Windhorst, PhD, RP, is a counselor, coach, psychotherapist, educator, writer, and (re)searcher passionate about connecting people with nature - both inner nature (their true, authentic self) and outer nature (the wider natural world) - to facilitate healing and growth. Eric approaches his work holistically, informed by eco-psychological, family systems, humanistic, Jungian, and transpersonal ideas. He specializes in serving individuals who identify as creative, gifted, and highly sensitive. You can learn more about Eric and his work @ ericwindhorst.ca
You can follow him on Facebook at Eric Windhorst Counsellor: https://www.facebook.com/counsellor.coach.
—————————————————————
How to Connect with Dianne A. Allen
You have a vision inside to create something bigger than you. What you need is a community and a mentor. The Someone Gets Me Experience could be that perfect solution to bringing your heart's desire into reality. You will grow, transform and connect. https://msdianneallen.com/someone-gets-me-experience/
Join our Facebook Group: https://www.facebook.com/groups/someonegetsme.
Follow Dianne's Facebook Page: https://www.facebook.com/msdianneallen.
Email contact: dianne@visionsapplied.com
Dianne's Mentoring Services: https://msdianneallen.com
Website: https://www.visionsapplied.com
Be sure to take a second and subscribe to the show and share it with anyone you think will benefit. Until next time, remember the world needs your unique gift, let your light shine.