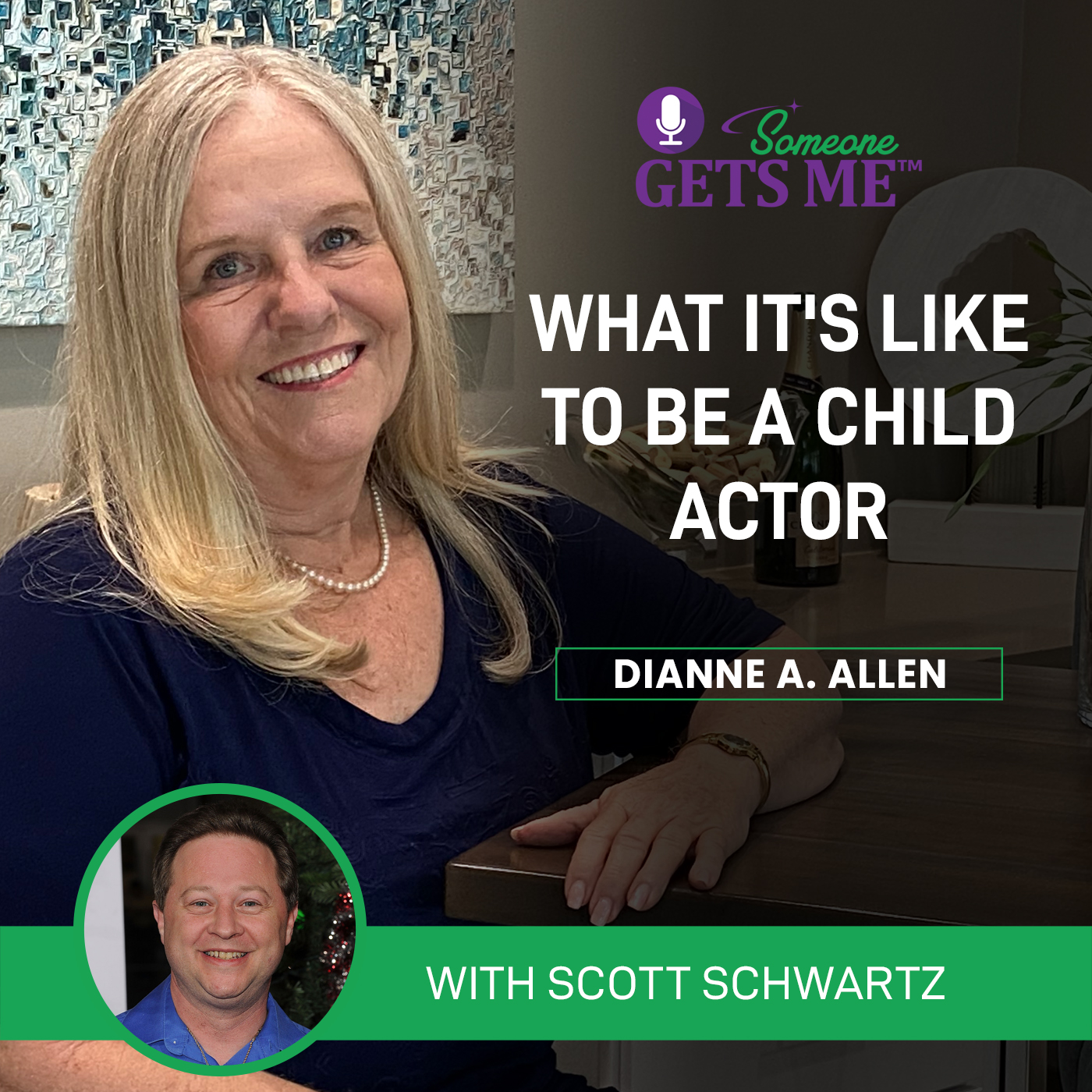 It is important to listen to someone else's story to make sense of your own. In this episode of Someone Gets Me, Dianne A. Allen hosts another valuable conversation as she sits down with former child actor Scott Schwartz best known for his roles in The Toy, A Christmas Story, and Kidco. 
Scott recalls the great, the bad, the ugly of starting a career in Hollywood at eight years old. He spills important learnings from legendary actors, hitting rock bottom at age 21, persevering to go back to mainstream acting, and checking off a bucket list at the age of 50. Such is the roller coaster of Scott's life, and he shares important lessons he learned along the way. 
Key points covered in this episode: 
✔️ Hear the funny details of Scott's colorful journey, being cast in a Yoo-Hoo chocolate drink commercial with baseball icon Yogi Berra and playing the kid who got his tongue stuck against the flagpole in A Christmas Story (1983).
✔️ As a child actor, he got his education from the adults who became his friend and mentor, the legendary comedian Richard Pryor.
✔️ Lean in and learn how Scott found himself at rock bottom and how he picked himself up and changes the course of his life using pen and paper.
✔️ Losing 18 family and friends in a year and four months made Scott value time and opportunities and ensure to live with kindness.
Follow Scott on Facebook: @scottschwartzactor
----------------------------------------------------------------------------
Connect with Dianne A. Allen
You have a vision inside to create something bigger than you. What you need are a community and a mentor. The 6-month Visionary Leader Program will move you forward. You will grow, transform and connect. msdianneallen.com
Join our Facebook Group: Someone Gets Me
Follow Dianne on Facebook: Dianne A. Allen
Email: dianne@visionsapplied.com
Dianne's Mentoring Services: msdianneallen.com
Be sure to take a second and subscribe to the show and share it with anyone you think will benefit. Until next time, remember the world needs your special gift, so let your light shine!